Book Bistro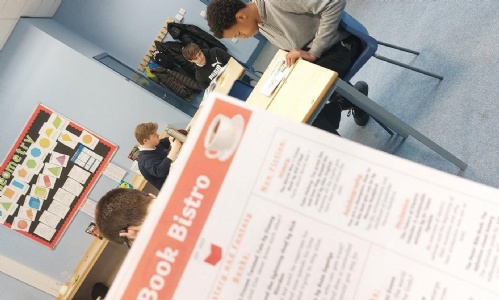 Come on in, take a seat, peruse the menu and make a choice.
The Book Bistro opened it's doors for the first time with a selection of comic, factual, humour, mystery, contemporary and non-fiction books.
Relax with a pastry, a glass of milk or juice and absorb the journey you will take in a calm environment. That's what we gave KS4 learners the opportunity to do on World Book Day and Mr Butler has never had such a calm, quiet and relaxed classroom since...since...well he can't quite remember as his Maths lessons are always full of bounce and fun.
Some learners, when the Bistro closed (lesson change) were so engrossed they asked to take the book away, needing the conclusion.
Fantastic!