New Term New Beginnings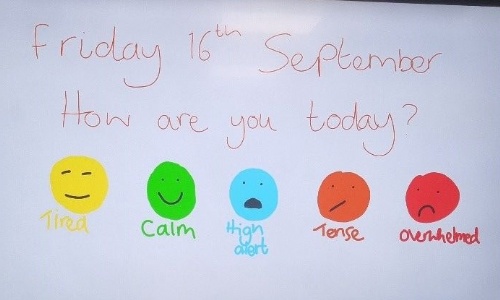 As the new term started the Sanctuary has welcomed current and new learners back after the summer break. The beginning of term has been wonderful and has involved helping learners to feel grounded, get back into the routine here at The Sanctuary and engaging with new and exciting timetables.
From a therapeutic perspective, learners have been using daily reflection time to assess how they are feeling and using discussion time to articulate this. To do this they have been using the 5 zones of regulation to express their emotions and supported to explore further. This has been a great way for learners to settle back in and encourage conversation in a safe, supportive environment, especially where learners have felt nervous about coming back to school and/or meeting new staff and peers. It has also given learners the opportunity to 'off load' any worries they've been feeling at home before coming to school each day.
We are so proud of you all!